To book your private transportation service, please provide us with the following information (name, location, room number, lobby, phone number, date, and pickup time) as much as possible to generate a service order and add your pickup to the service calendar.
To confirm the service, a deposit is required. Once your reservation is confirmed with us, your transportation will be guaranteed and fulfilled on time by the transport provider.
The deposit is made through PayPal Request your payment link.
The reservation deposit for your transportation service is non-refundable for any reason (common cases: customer cancellation, failure to board the transportation at the requested times, failure to board exceeding the 15-minute tolerance period).
Any changes in time or date must be notified with a minimum of 24 hours in advance and are subject to the availability of transport units.
The remaining balance for the services is paid upon boarding. It can be paid in cash or through PayPal. If using PayPal, an additional 6% commission fee will apply.
The price is per service (pickup and drop-off). If you require the driver to wait during the service, an additional hourly cost will apply.
Any stops outside the contracted route will incur an additional cost.
Each additional passenger added beyond the contracted agreement will have an extra cost.
The waiting time is 20 minutes. After this time, an extra hour will be charged (except for airport transportation).
Smoking and drug use are strictly prohibited inside the vehicle.
If a passenger vomits, spills liquids, or has physiological needs inside the transport unit, they will be responsible for the cleaning fee.
Airport Transportation: If your group arrives at different terminals, everyone must meet at the terminal where the last flight arrives.If your group arrives at different times, the service will be based on the last flight and at the terminal of the last flight. If, for any reason, someone in the group requires separate transportation at different times, it will be considered as a separate service and charged additionally.
We are not responsible for forgotten or lost objects inside the transport unit.
These policies have been established to ensure a quality service and guarantee a satisfactory experience for all our clients. We appreciate your understanding and cooperation. If you have any additional questions, please do not hesitate to contact us.
Published and updated for the last time on May 1, 2023
Hire tourism and transportation services through qualified providers. vehicles only through certified agencies and protect yourself with insurance. Obey all warnings and signs on beaches, cenotes and public places. Follow the rules and accesses designed for the preservation and conservation of cultural and natural heritage. Tulum, Quintana Roo México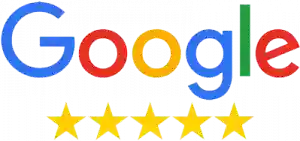 Leave us your opinion and know that of others
Private Transfers Only Transportation in Tulum Security & Comfortness
Thank you from the bottom of my heart! We really enjoyed drivers for taking us around Tulum. They were very punctual and polite.
Mohini Bhakta
Great service – we are on the plane – please let me know if you want me to leave a review Victor Cojocariu
Booked a private tour from Tulum to Yucatan Centos (Oxman, Suytun). The driver was very friendly and punctual and he even had a fridge with some beers and chips. Also the car was very new and clean. Highly recommend! Korkut Tufan
Great service. Kind, honest, efficient, comfortable, cheap. Highly recommendable
Nick Hoedeman
The ride to holbox was very good and the driver really nice
Arshia Nesvaderani
Hey thank you so much it was excellent service will leave a good review online
Tulum Visit