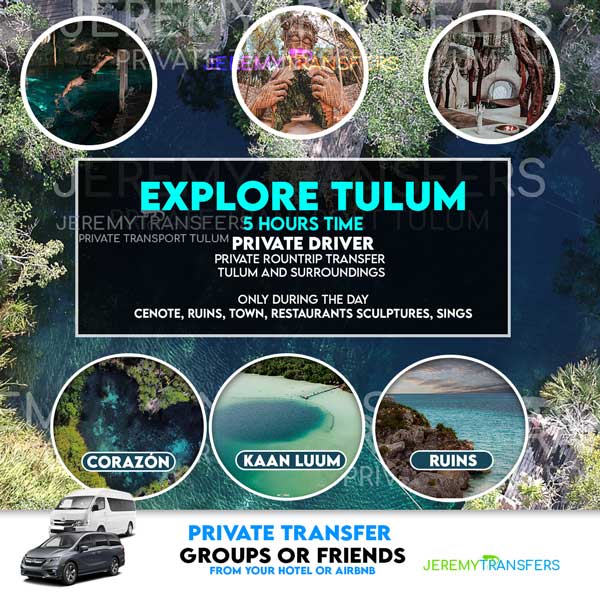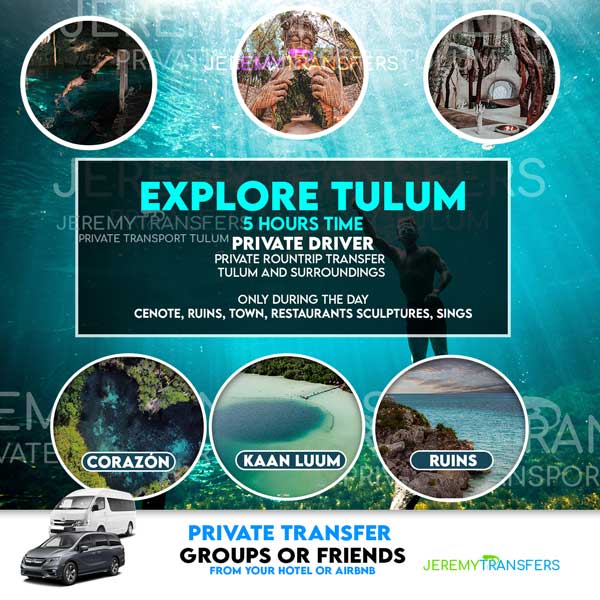 Half Day Tour Tulum Explore tulum 5 hours time
Only during the day
Cenote, ruins, town, restaurants sculptures, sings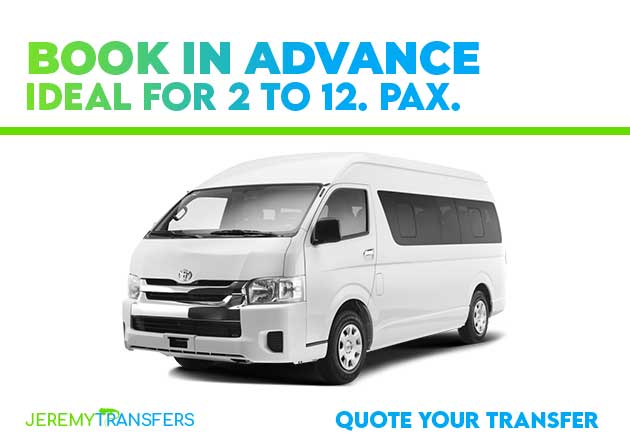 Tulum is a popular tourist destination located on the eastern coast of the Yucatán Peninsula in Mexico. It is known for its stunning beaches, ancient Mayan ruins, and vibrant culture. Here are some interesting facts about Tulum:
Mayan Ruins: One of the most prominent features of Tulum is its ancient Mayan ruins. The Tulum archaeological site is situated on a cliff overlooking the Caribbean Sea, making it one of the few Mayan cities built along the coast. The ruins date back to the 13th century and were primarily a trading and ceremonial center.
Beaches: Tulum boasts beautiful white sand beaches with turquoise waters. The beaches are a major draw for visitors looking to relax, swim, and enjoy water sports.
Eco-Friendly Tourism: Tulum is often associated with eco-friendly and sustainable tourism. Many hotels and resorts in the area focus on preserving the natural environment and using eco-conscious practices.
Cenotes: The Yucatán Peninsula is known for its cenotes, which are natural sinkholes formed by collapsed cave systems. Tulum and its surrounding areas have several cenotes that are popular for swimming, snorkeling, and diving.
Sian Ka'an Biosphere Reserve: This UNESCO World Heritage site is located near Tulum and encompasses diverse ecosystems such as wetlands, mangroves, coral reefs, and tropical forests. It's an important area for biodiversity and conservation.
Bohemian Vibe: Tulum has a laid-back and bohemian atmosphere, attracting artists, musicians, and free spirits. This has contributed to the town's unique blend of cultures and artistic expression.
Wellness and Yoga: Tulum has become a hub for wellness and yoga retreats. Many resorts and centers offer yoga classes, meditation sessions, and spa treatments, capitalizing on the serene environment and holistic lifestyle.
Culinary Scene: The local culinary scene in Tulum is diverse and rich. From traditional Mexican cuisine to international fusion dishes, there's a wide range of dining options to explore.
Rapid Growth: In recent years, Tulum has experienced significant growth in tourism and development. This growth has brought both economic opportunities and challenges related to infrastructure and environmental sustainability.
Language and Culture: Spanish is the official language in Tulum, but due to its international appeal, English is widely spoken. The local culture is a blend of Mayan heritage, Mexican traditions, and influences from the global travelers who visit the area.
Access: Tulum can be easily accessed via Cancún, which has an international airport. From there, it's about a 1.5 to 2-hour drive to Tulum.
Nightlife: While Tulum is not as known for its nightlife as some other Mexican destinations, it does offer a variety of beach clubs, bars, and lounges where visitors can enjoy music, drinks, and dancing.
Remember that information might have changed since my last update in September 2021, so it's always a good idea to verify facts with up-to-date sources before making any travel plans or decisions.
Book or info by whatsApp
Book in advance ideal for groups, friends or familys safe & comfortness
We offer you Private Transportation which is exclusive (not shared).
Forget about waiting, delays, walking around hotels leaving/picking up other people.
Also choose your own schedule. Our services include:

Units with A/A

Excellent professional service

Clean units

Courtesy waters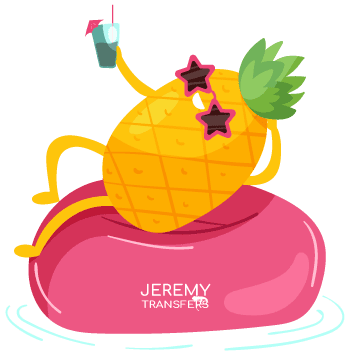 Rountrip transfer
or all included
Ruins Coba

Cenote Takach Ha

Shopping

For Private Groups

Include cold waters
Ruins Tulum

Choose Cenote Corazón / Laguna Kan Lum

Tulum Town main avenue

For Private Groups

Include cold waters