Do you need Private Transportation in Tulum the next few days to your Hotel or Airbnb?

Enjoy the Comfort of our Vehicles with Personalized Amenities for a Unique Experience.
Safe Transport in Tulum
Relax and don't drive and let us take care of your transportation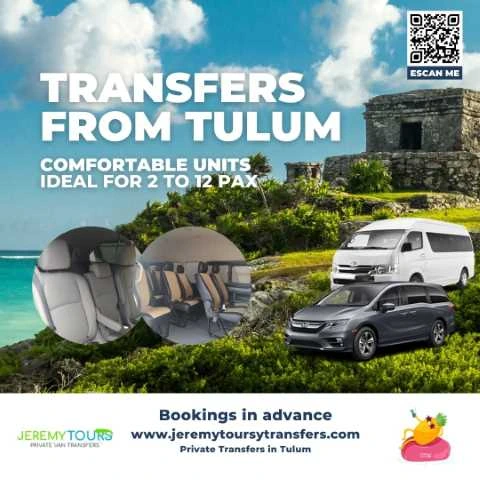 With more than 10 years of expertise, in Tulum Transportation we provide transfer services from Tulum to any hotel, house or accommodation in Tulum town and in Tulum hotel zone. We also offer the service of a private driver and private tours.
Book safe transport in Tulum Best prices and Best Service in Tulum.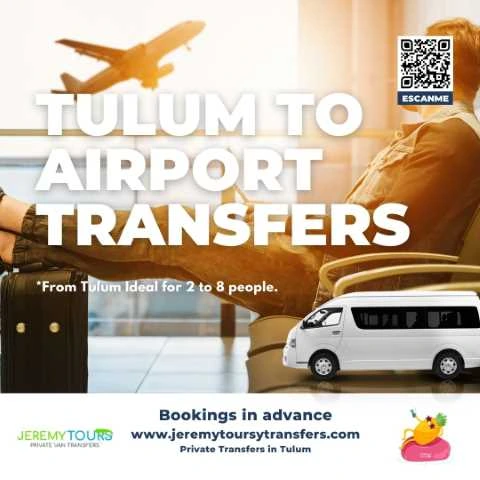 From Tulum To Cancun Airport
Private Transfers
---
We recommend booking in advance and considering the transfer time of 1:45 minutes. Depending on the Tulum area. Due to the Works of the Mayan Train, there is usually traffic.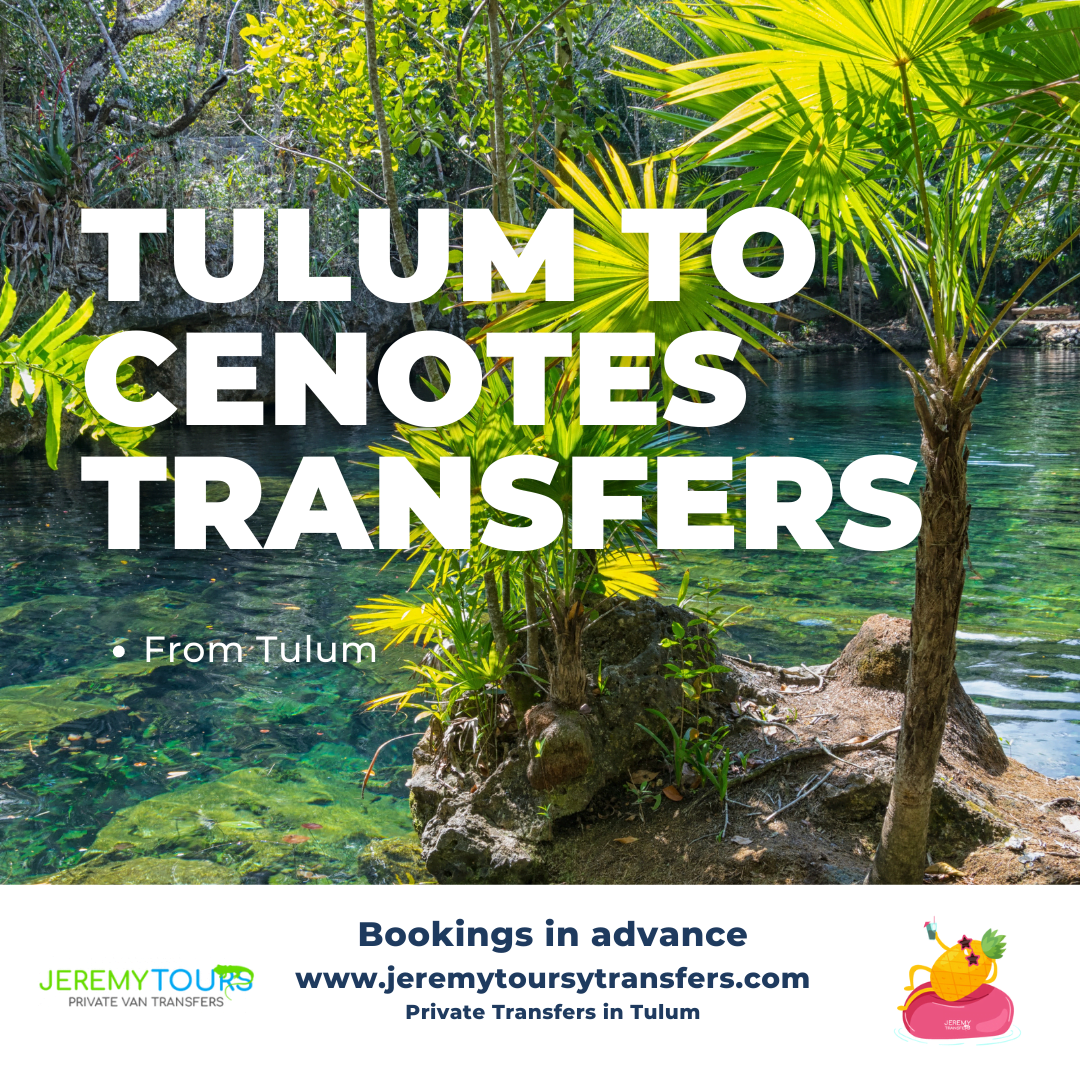 Most Popular Cenotes In Tulum
Private Transfers
---
If you have never visited a cenote you will love clear and cold turquoise water to cool off on a summer day. and if you already know visit another each one is special and different some cenotes have amenities.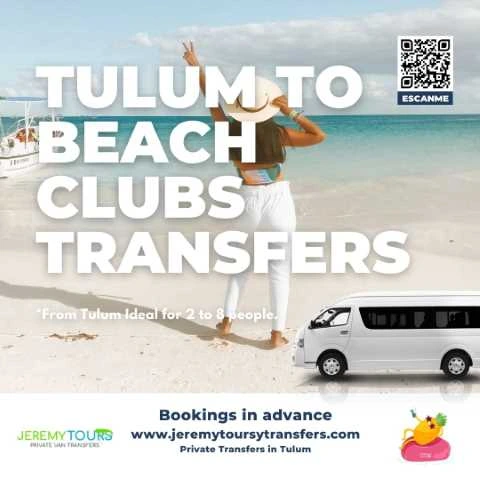 Beach Club Transport
Private Transfers
---
Visit the most popular beach clubs in Tulum that are located in the coastal area.
normally its hours are from 10:00 am to 6:30 pm have fun with your friends hire our roundtrip transportation service from your airbnb or hotel live your vacation safely.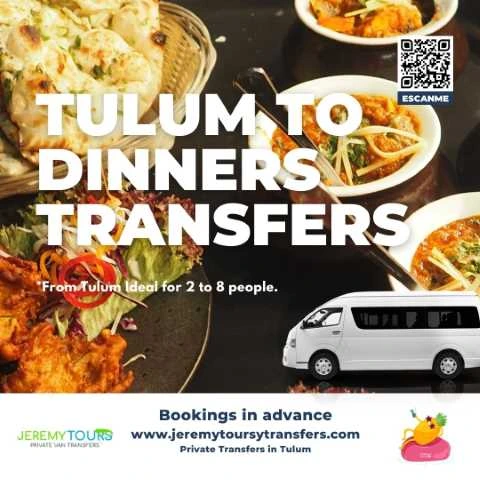 Dinners In Restaurants Tulum
Private Transfers
---
Arrive on time for your dinner, transportation from your lodging can be just drop off or roundtrip, you choose, we adapt to the schedule of your reservation, completely private service.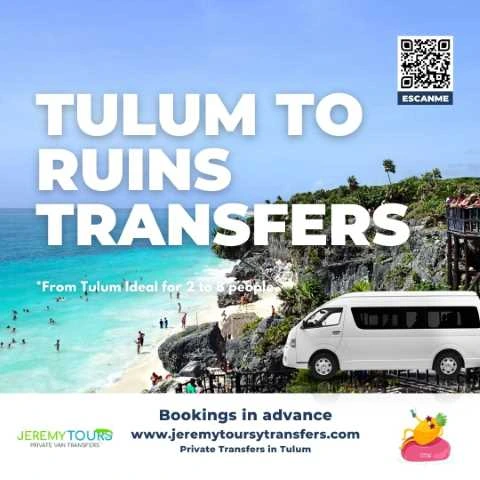 Ruins Transfers
Private Transfers
---
Get to know the Mayan vestiges of Tulum and Coba and surprising the history of the Mayans in Tulum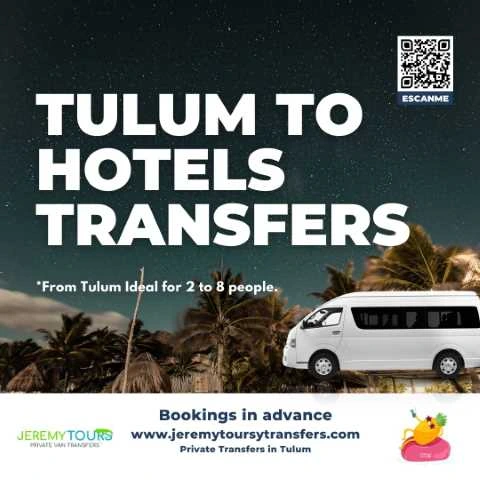 Hotel Or Airbnb Transfers
Private Transfers
---
We do transportation from Hotel to Hotel if you leave Tulum and want to go to a hotel in Cancun or Playa del Carmen write us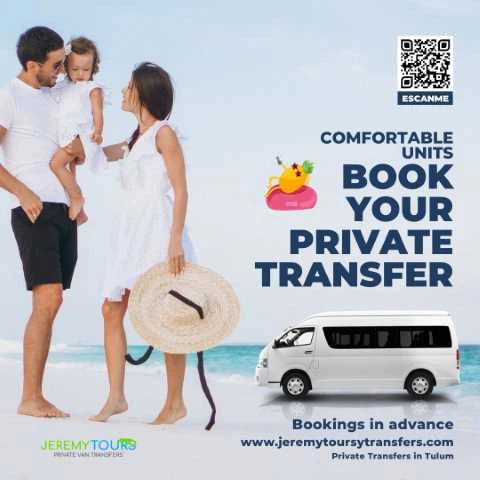 Private Drivers Tulum
Private Transfers
---
Travel safely in Tulum enjoy your vacations we drive you alone enjoy the landscape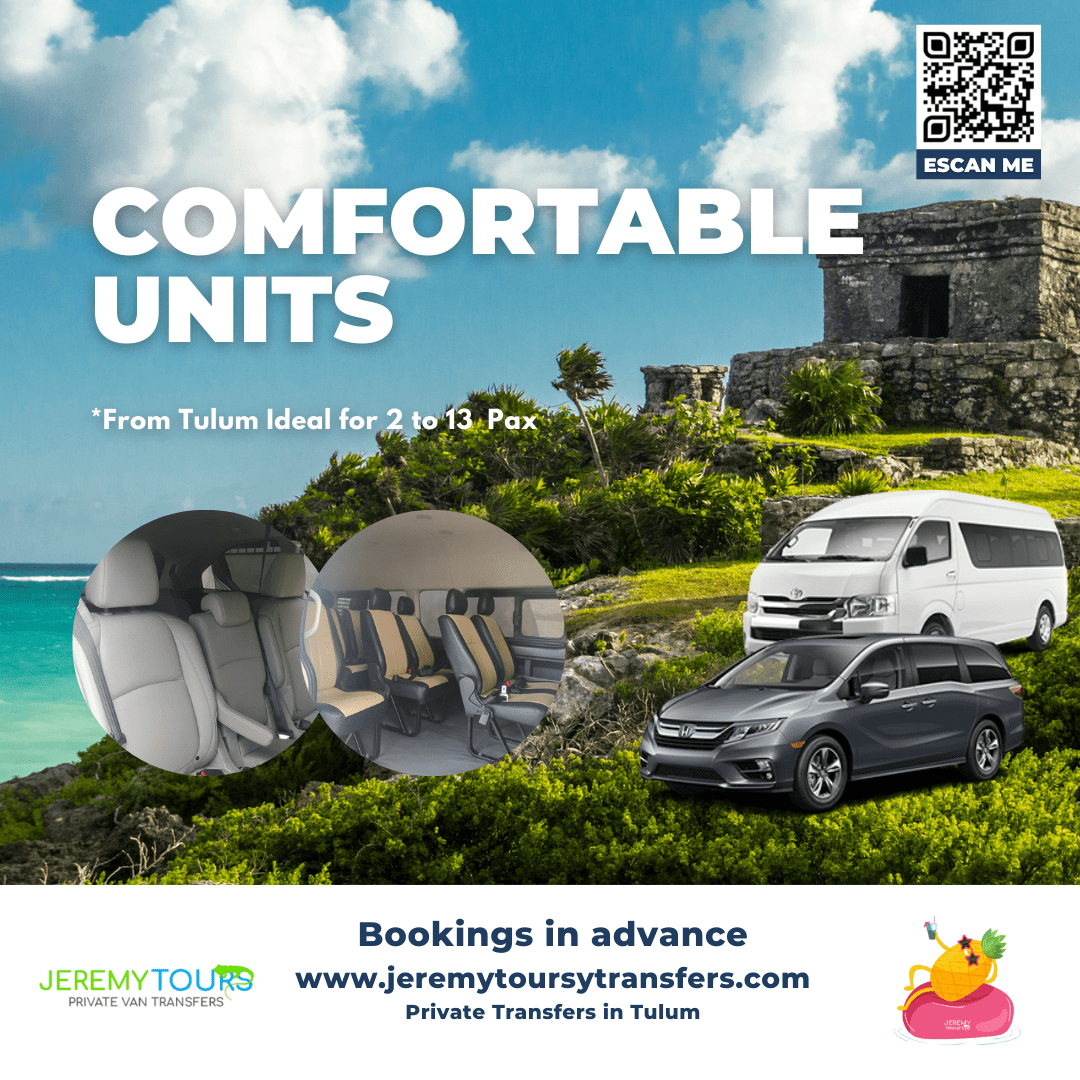 Booking
Private Transfers
---
If you want to book, provide us with the information we require to make your quote
you need to know who is taking care of your transport service in case of an unforeseen problem. If you hire a public transport service, you will never know the real name of the driver and if the contracted service…. More…
Transport From Tulum
Booking in Advance
Tulum to Cancún Airport

Chiquila Port to Holbox

Cenotes Tour

Ruins (Cobá, Chichen, Muyil)

Beach Clubs

Playa del Carmen Shopping

Hourly driver

Rountrip Parks (Xelha. Xplor, Xcaret)

Transport Oneway or Rountrip Tulum Area

Customize your Day Transport

Shopping Tulum

Private Driver
Tulum's Caribe Maya is open for all tastes, for all ages, for all moods, and for all times of the year. We hope that your stay in Tulum is full of inspiring and positive experiences.
Fill out this form and we will contact you as soon as possible
Highly recommended reservation in advance
We offer you Private Transportation which is exclusive (not shared).
Forget about waiting, delays, walking around hotels leaving/picking up other people.
Also choose your own schedule. Our services include:

Units with A/A

Excellent professional service

Clean units

Courtesy waters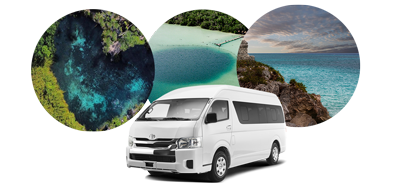 Ideal transport for 1 to 14 people.
Plan your day and write to us to know the options we have for you